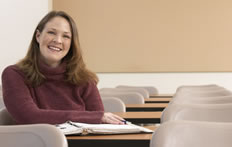 What makes Torah Academy so special is our belief that each child is a special gift.  We believe in child-directed, teacher-guided curriculum.  Learning styles and individual interests are respected and addressed as teachers plan for the educational experiences that will take place.  As this magical time of early childhood is honored and respected, the children feel safe to express themselves, knowing their voices will be heard.  This acceptance of each child builds a strong sense of self that the children take with them in life beyond Torah Academy. We believe that, like the children, Torah Academy is an ever changing, ever growing entity. Our teachers and staff, through workshops and in-house training, are  constantly discovering new ways to provide the best experiences for their students.
The Torah Academy Jewish Community Day school and Preschool is an intimate school that  welcomes each child regardless of background or affiliation.  The goals of Torah Academy are to preserve and nurture the innate love of learning in each child, to provide each child with a strong foundation for  future learning, to honor the uniqueness of each child, and to ignite a spark in each child to lay claim to his/her  Jewish heritage.
Torah Academy prides itself on having a highly professional staff of Early Childhood specialists.  The teachers are chosen not only for their teaching skills, but also for their love of children and their nurturing qualities. Classes are kept small to ensure that the teachers have plenty of interaction with each child.  Our modern facility holds all of the most educationally and developmentally sound equipment and materials.
The day in the life of a Torah Academy is truly an adventure.  Backed by all of the latest research on brain development and learning, the children experience a  play-based curriculum.  As they move through their environment the children are encouraged to explore, to manipulate, to experiment, to create, to problem solve and to interact socially through group activities and dramatic play.  The centers that are arranged by the teachers build a foundation for future academic learning by fostering literacy and providing hands-on opportunities for uncovering math and science concepts.  Jewish traditions and customs give the days their flavor with song, dance, ritual and the acting out of Torah tales.