The Complete Jewish Experience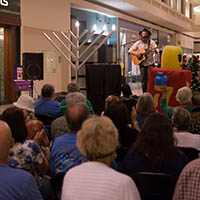 Holidays
At Chabad, all Jewish holidays are community affairs in every sense. Hundreds attend Chabad's High Holiday services. Many more join in pride for its Chanukah parade. A lively spirit of story and song captivates young and old at themed Purim parties, community Passover seders and Friday night dinners.
Adult Education
The Jewish Learning Institute is recognized as one of the most innovative and premier adult education programs. Its catalogues of classes and workshops offer subject matter ranging from historical to the philosophical. JLI's students tend to come from all segments of the community, arousing broad-based interest in Judaic scholarship and a passion for deeper knowledge and understanding.
Youth
Our Hebrew School, Camp Gan Israel, Torah Academy and Mommy & Me programs have a distinctive way of kindling a child's curiosity about their culture and heritage from the earliest of ages. Pre Holiday workshops transform age-old Jewish rituals into hands-on projects that are educational and fun. The "Shofar Factory" and "Matzah Bakery" enable children to discover Jewish practice in the most stimulating and meaningful way of all: they experience it.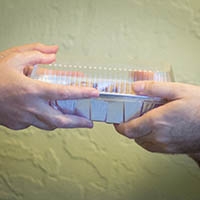 Social Services
Whether visiting the sick or the incarcerated, counseling the troubled, comforting the bereaved or providing for the needy, Chabad opens ints doors and its hearts to those in crisis or distress. Be it a helping hand, a comforting shoulder or a timely referral, Chabad discreetly dispenses love, wisdom and financial support to all who reach out for it.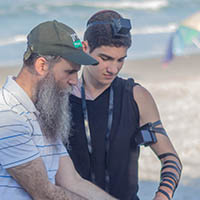 Outreach
It goes out and brings the joys of tradition to the community via creative outreach programs. Chabad's outreach endeavors have undoubtedly enhanced Jewish life in Brevard and Indian River counties.